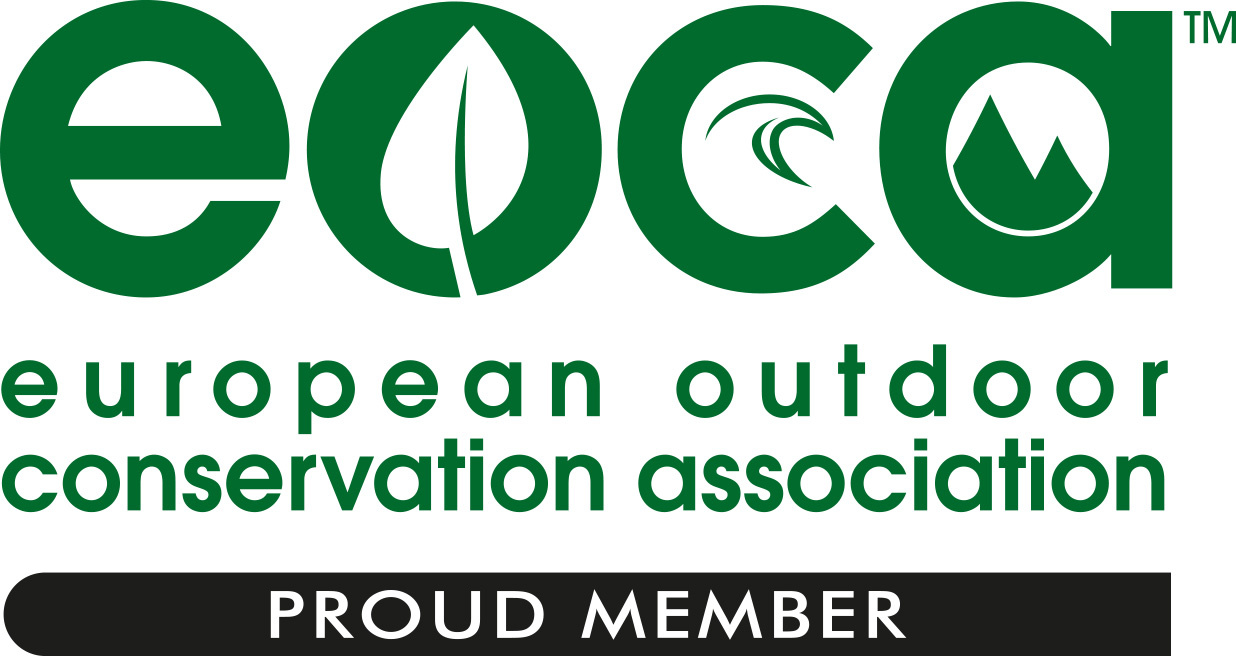 #SustainableAdventure
Often hashtags can be throwaway tags, but if you scratch the surface, is there actually anything there to back it up? In our case, we'd like to think so.
For us here at adventure.ie and store.adventure.ie #SustainableAdventure means responsible adventurous activities and travel using responsibly sourced kit and teaching others how to do the same.
The paradox of adventure travel and activities, business growth with the desire to tread lightly on our planet is one we continuously have in mind when planning any trip, activity and also when buying kit for ourselves or for the shop.
So how do we give back to our community? To our planet? Here are our cornerstone values:
Reduce:
Researching our brands, their methods and promoting quality brands with products that endure to reduce waste for our customers and essentially promote buying less. (More on brand choices below)
Print only when necessary. Offer customers a choice of printed receipt, email or on their account.
Office printing only when necessary and using FSC paper as a minimum standard, aiming to use recycled, unbleached paper as preferred choice when the higher carbon footprint of its production is offset to a satisfactory level.
Avoid stocking cheap throwaway brands/products.
Avoid overpackaged products, choose similar products with paper/card packaging over plastics.
Plan purchasing to have as few deliveries as possible whilst also avoiding over-stocking.
Avoid air conditioning. We don't have control over the way the building's energy is sourced, so we actively keep our heating bills to a minimum by taking simple measures such as wearing a hat in store, moving around and only using the heating when it is genuinely cold.
Re-use:
Equipment & Apparel Rentals. People rent ski equipment all the time. Why not expedition and camping and potentially hiking kit too? You can rent almost anything from us. If you're considering investing in some pricey kit and you're not sure you'll get enough use out of it or have the space to store it where you live – check with us first.
Resell used rental equipment while it is still in excellent condition. Donate items which cannot be sold.
Recommend that people re-proof or repair an item before buying a new one. It may seem weird not to push for a sale, but we are looking at the bigger picture here and pushing for conservation of our planet instead.
Re-use any packaging which can be re-used wherever possible. When you buy online from us, you may receive your parcels packaged or part packaged with this reused padding, card, boxes, paper or plastic. Let us know if you are moving house or need boxes for storage and we will save you some.
Any packaging which cannot be re-used is recycled, this includes soft plastics which are currently accepted at Avoca Recycling Centre.
Responsibility (Social, Economic & Personal):
Educate our staff, followers and customer base regarding steps we can take to better our environment. We all need to take responsibility for our own actions – own what we do and say. Maybe that means researching products to find out what they are made from and how they are manufactured. Perhaps it means investing in a piece of kit instead of buying a cheaper throw-away version. It might mean the inconvenience of not being able to cook and eat expedition food from a bag. Or it could mean renting equipment if you are not sure you will ever use it again. All of these decisions make an impact.
Source stock from manufacturers who produce their products responsibly – fair trade, local/European where possible.
Offset where possible: adventure.ie is a member of the European Outdoor Conservation Association. We actively contribute to conservation efforts on a global basis through membership fees (100% of which goes to conservation projects) and additional donations. Projects are voted on by the public and members of the association. If you have a project you think is suitable for aid, let us know.
Supporting local
Supporting local and small businesses in Wicklow and Ireland.
Supporting local and small businesses whilst on overseas expeditions.
Supporting those businesses with an emphasis on community and environmental initiatives.
Supporting local and Irish charities through volunteering, events support and/or donations. We (and some of our staff ) are long term volunteers with The Glen of Imaal Mountain Rescue Team for instance.
A Word on Some of our Brands:
We sought out brands that fit with our particular environmental ethics and you will find in store.adventure.ie brands such as Salewa and Dynafit which we introduced to Ireland. These brands have apparel mainly made from Bluesign approved fabrics. In fact, according the recent Outdoor Compass survey, 92% of their clothing is made using sustainable methods and materials. Their head office actually generates electricity to feed back into Italy's grid.
Marmot also use a large amount of recycled plastics and fabrics in their products – not just in their Eco range. For instance, the Marmot ladies' t-shirts we sold this year were made using plastic bottles removed from beaches.
Repair of your kit instead of buying new items is also possible. Rab for instance are happy to replace a panel of your sleeping bag or down jacket and to refill with down if necessary. You don't always need to buy a new one.
Klean Kanteen have long been stalwarts of the get rid of plastic brigade and have an outstanding range of (food grade) stainless steel products.
At last there is a shift in general across the board, though it will take time for the research and development of newer eco-friendly products to earn the trust of users and filter all the way to mainstream.